EVENTS
Holiday Concert, Grinnell IA
December 20, 2019 @ 8:00 pm

-

9:30 pm
RESERVED SEATING | TICKETS ON SALE FRIDAY NOV 8th 8:00AM
Hotel Grinnel Theater. Friday December 20th, 8:00pm
After back-to-back SOLD OUT shows last year, Iowa's favorite music group brings their iconic Holiday concert experience back to Central Iowa at the Hotel Grinnell Theater for it's 4th Year. ONE Night ONLY on Friday December 20th!
NEW THIS YEAR – RESERVED SEATING! Select your seat in advance, show up when you like. No more rushing for seats when doors open.
A holiday experience unlike any other, B2wins take you on a musical journey through the holiday season with crafty renditions of iconic seasonal classics. A spectacular, full production concert experience with plenty of surprises along the way. Fun for the entire family!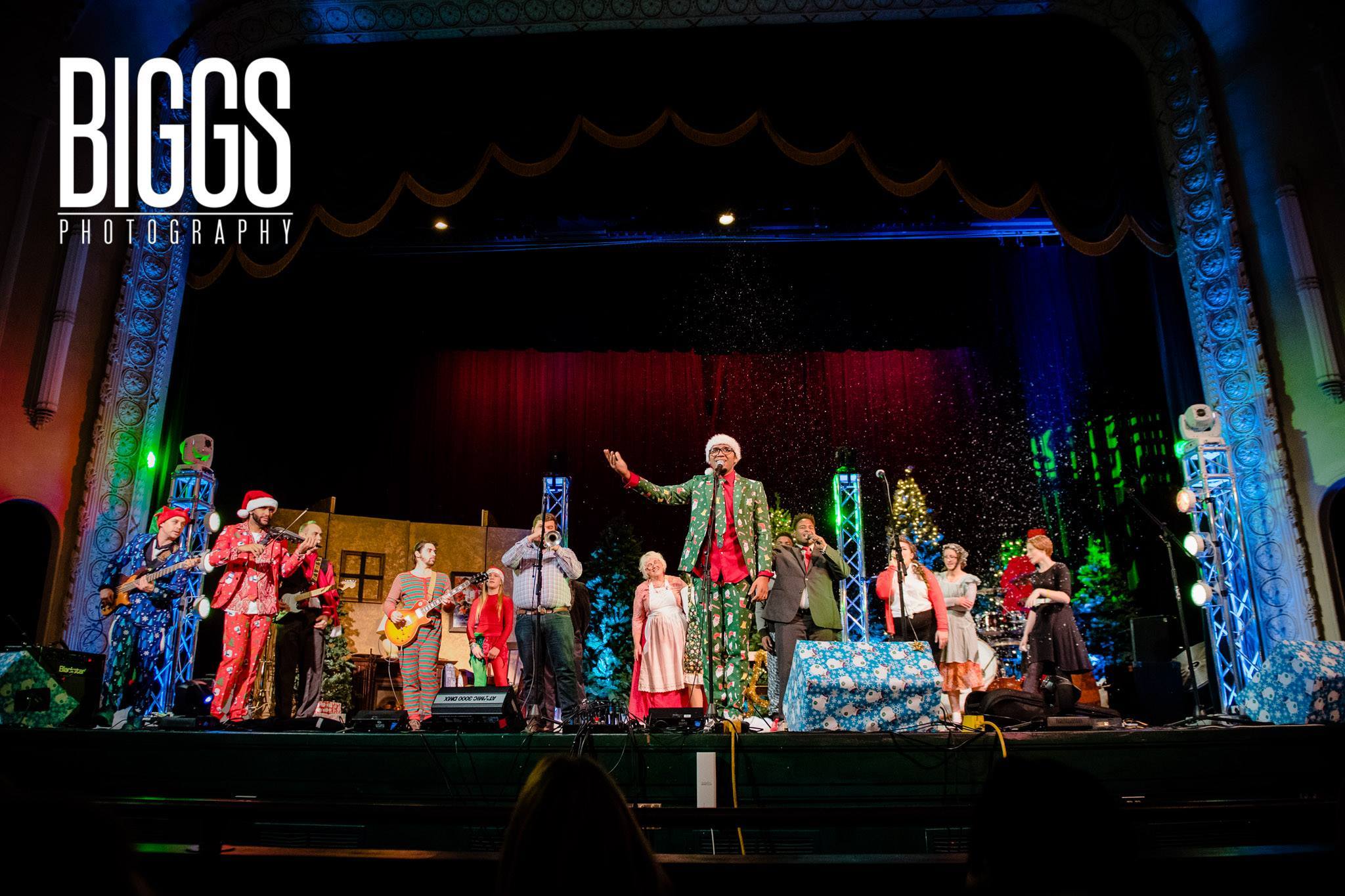 ABOUT:
B2wins. Short for Brazilian Twins, this high energy entertainment group continues to captivate audiences worldwide with its unique sound and engaging, unforgettable live show. Led by charismatic Twin brothers from Rio de Janiero on electric violin and ukulele, their live show is a hybrid mix of rock concert, jam session, dance party, and stand-up comedy.
Fans describe it as like seeing your new best friends in concert.
Growing up in the violent, impoverished favelas (slums) of Brazil, the Twins began playing classical music on violins their father hand-made. They used music as an escape from their reality and began teaching others in their neighborhood.
After their orchestra was featured on NPR, the Twins were invited to the US on full ride music scholarships, quite a feat as they could not speak a word of English and had the equivalent of an 8th grade education.
Flash forward 10 years, they now tour the United states full time, on a mission to change the world through their music, one smile at a time.
What they do extends far beyond music. Music is simply the tool.
That tool has defeated poverty, overcome adversity, escaped violence and even beat cancer.
Now the Twins are in pursuit of the biggest stages, to use as a platform to make the planet a better place.
Important Notes:
All Ages Show! (Please no infants)
Anyone who needs a seat, needs a ticket.
Doors open 1 hour
Event will take place regardless of weather.
Tickets are non-refundable.
Tickets ARE transferrable.
BEWARE of fraudulent ticket sales on other sites/Facebook/etc! If it sounds suspicious IT PROBABLY IS. Email info@brazilian2wins.com if you have any hesitations
VERY LIMITED Handicap Seating Available, this is the venue design and fire code. We have no control over this. Seating available upon request (email info@brazilian2wins.com for availablity)